First Homicide by Ransomware

Reported in German Hospital

Is this covered by cyber insurance?
Ransomware Attack Leaves Woman Dead

Hackers infected 30 servers at University Hospital Düsseldorf with ransomware last week, crashing computer systems and forcing the hospital to turn away emergency patients.
A woman in life-threatening condition was turned away, sent to a hospital 20 miles from Düsseldorf, and died from the delay in receiving treatment.

Plot Twist… The Hackers Reversed Course?
The ransom note sent by the attackers was not addressed to the hospital itself, but to Heinrich Heine University (a university associated with the hospital).
Police in Düsseldorf contacted the hackers and explained that the attack was impacting the hospital, not the university, putting patients in danger. The hackers then immediately turned over the encryption key to stop the attack, and dropped all correspondence

—

an unprecedented development.
Why Are Hospitals A Target?
In 2019, a record 764 US-based healthcare providers were hit by ransomware.
"Hospitals can't afford downtime, which means they may be more likely to pay — and quickly with minimal negotiation — to restore their services," says Brett Callow, an analyst at New Zealand security firm Emsisoft. "That makes them a prime target."
The most intense, targeted attack on healthcare took place in 2017, when North Korea's "WannaCray" ransomware forced the United Kingdom's National Health Service to cancel surgeries and turn away patients.
Would Evolve Cover Ransomware Related Death?

Yes. Every one of Evolve's cyber policies provides $250,000 of contingent bodily injury coverage triggered by a cyber event (hack attack) for all sums the Insured becomes legally obliged to pay (including liability for claimant's costs and expenses / legal & professional defense costs).
What Does A Ransomware Attack Look Like?
An infected computer displaying the WannaCry lock screen.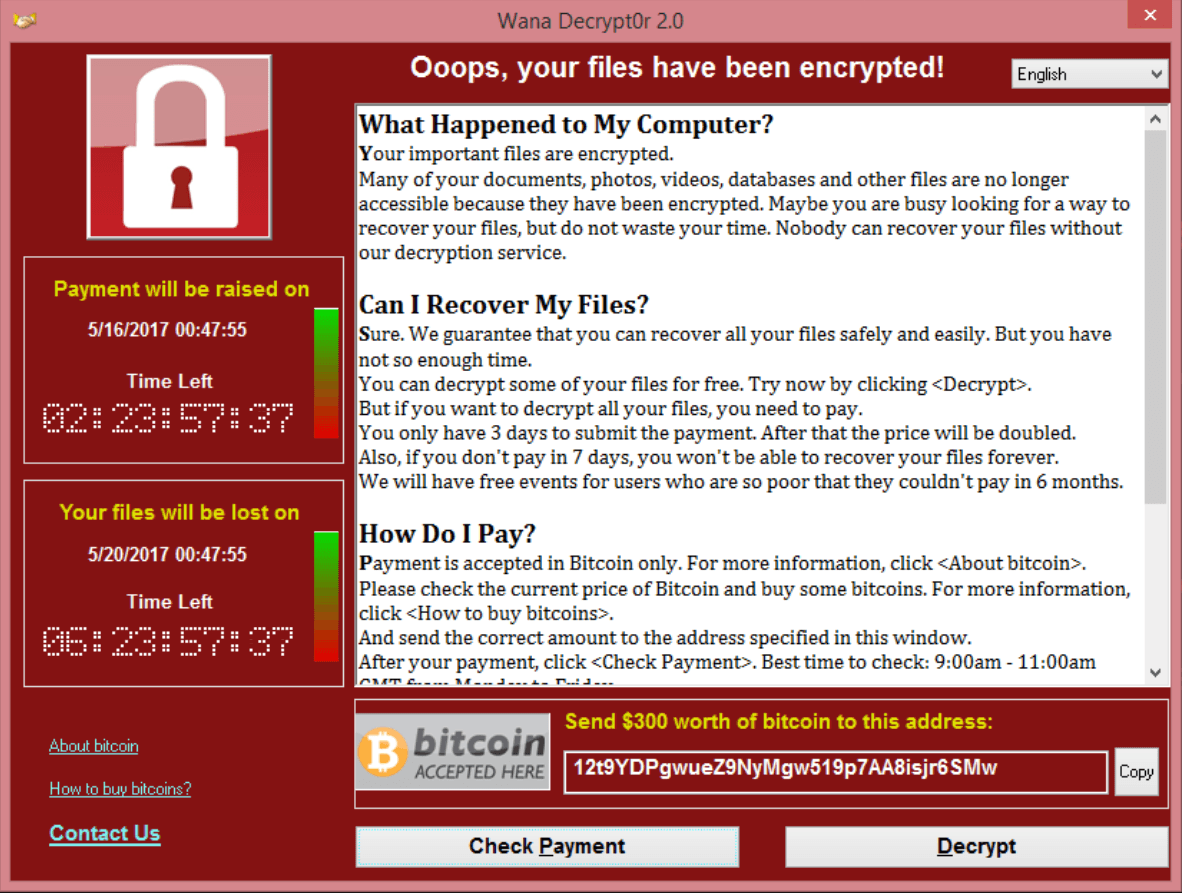 PROTECT YOUR BUSINESS WITH EVOLVE.